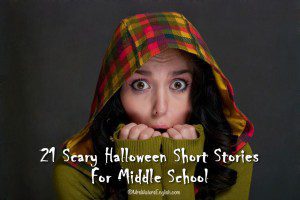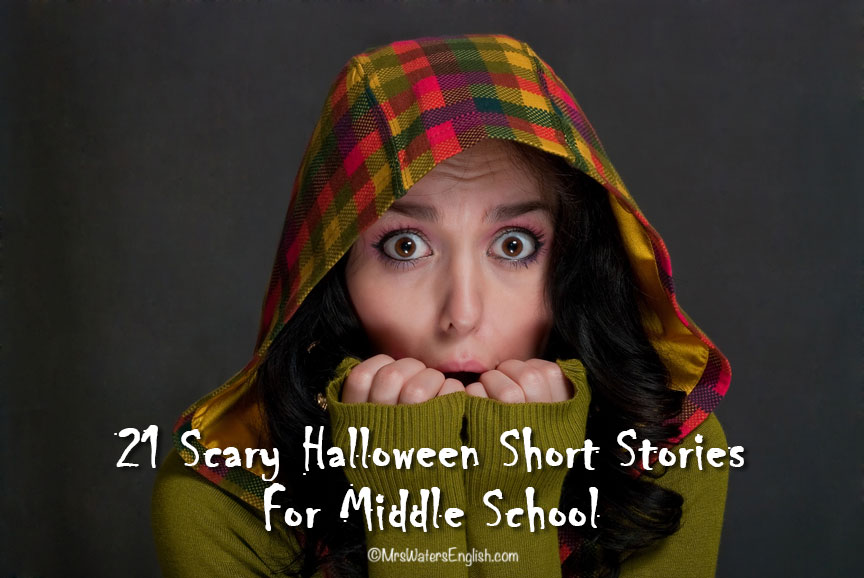 The creepier the tale, the more middle school students love it. October is the perfect month to introduce middle school students to scary short stories. [tweet_dis]Download these 21 short stories that are perfect for Halloween-related lesson plans.[/tweet_dis] I have tried to include related activities, lesson plans, and other resources, including YouTube videos, TV show adaptations, and related songs. Happy Halloween!
*These stories may be more appropriate for students with higher-level reading skills, or may require extra scaffolding from the teacher.
Copyright notice: These stories are published on sites other than MrsWatersEnglish.com and NONE of them are excerpted or quoted in MWE-created materials. Some stories are in the public domain (not copyrighted), or are excerpts of larger works, while others are not. In some cases, teachers may print a class set for their own classroom usage, but there are exceptions. Please check with your district regarding its policies and licenses for reproducing printed copies. Generally speaking, you may ask students to download their own copies (outside of the one you download for your own use) to their devices for their own educational studies.